---
Prodis sponsors the Tour de Romandie

---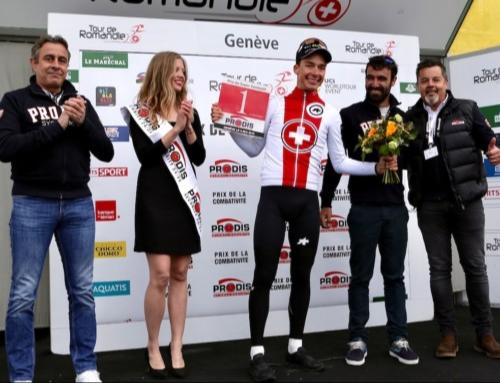 The Tour de Romandie is considered one of the most beautiful road cycling races in the world, a single event covering all the French-speaking Swiss cantons. The tour is a powerful way of promoting French-speaking Switzerland, offering crowds a fascinating sporting spectacle and superb television to those watching at home.
Prodis is proud to sponsor the Tour de Romandie "Prix de la Combativité" (fighting spirit award) for the 7th year running, from 27 April to 2 May 2021. The PRODIS PRIX DE LA COMBATIVITE is awarded to one competitor at the end of each stage.
The prize is awarded to the rider who has generated the most buzz on the day, impacting spectators and the media by taking initiative, acting generously and persevering. They are the one who most contributes to the popularity and media impact of a stage.
At the end of the final stage, the PRODIS SUPER-COMBATIF prize is awarded to the rider who has shown the most fighting spirit throughout the entire tour.