Prodis supports the first Swiss women's
women's cycling team to enter the
the UCI World Tour
The women's professional sports circuit has been growing exponentially in recent years. True to its commitment to sport and cycling, Prodis is proud to support the cyclists of the Vaud-based Roland Cogeas Edelweiss Squad in the World Tour.
This partnership with the women's cycling team marks a new phase for Prodis. We want to be a pillar in the development and promotion of women's sport.
Women's sport represents dynamism, fighting spirit, solidarity and teamwork. An example of corporate values practiced at Prodis for more than 20 years.
More feminine! Committed, pioneering, daring, combative...
Women's cycling embodies the spirit of fighting spirit. Fighting spirit is an essential value for the success of any high-level athlete who has accompanied the greatest exploits in the history of sport.
A value that is dear to Prodis and essential to differentiate itself in the market race, the founders, who are experienced cycling enthusiasts, ardently support and share the SPIRIT OF COMBAT.
"Combativeness has been a keyword
for Prodis for over 20 years."
Carlos Escandon and José Guaico - Directors and Founders of Prodis.
History
Prize for fighting spirit at the Tour de Romandie
The Tour de Romandie is considered one of the most beautiful cycling road races in the world and brings together all the cantons of French-speaking Switzerland under one roof.
For 7 years, Prodis has sponsored the Prix de la Combativité of the Tour de Romandie.
The awarded rider was the one who animated the race, who marked the minds of the spectators and the media by his sense of initiative, his generosity, his constancy in the effort and his fighting spirit.
Today, we continue our history by supporting women's cycling.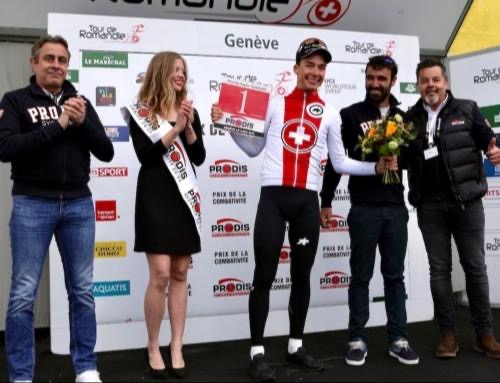 The true values of cycling sport are always exemplified by the spirit of fighting. Prodis is proud to support courage, the role of the attacker, constancy... fighting spirit.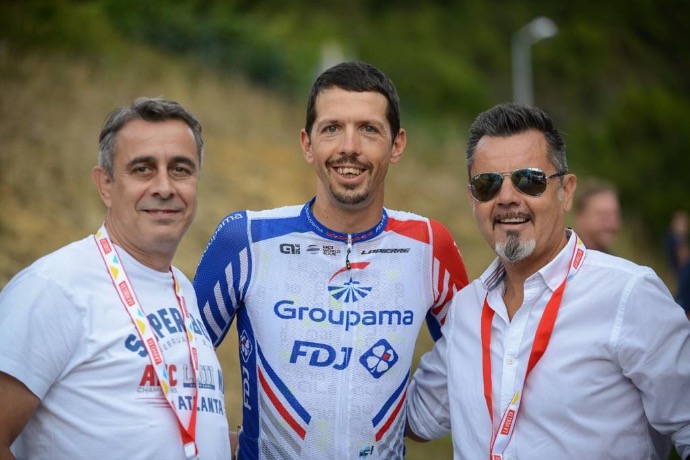 The squad on the attack !

Find all the information about the Edelweiss Squad